Seeley Lake is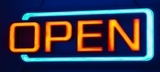 for business!

Grizzly Claw Trading Company

Gallery
Espresso Bar
Gift Shop
Beads, Books,
Home Furnishings, Jewelry, Pottery,
Furs, Knives,
Local Art

The Bakers, P.O. Box 1104, Seeley Lake, MT 59868
phone: 406-677-0008 web: grizzlyclawtrading.com
email: mail@grizzlyclawtrading.com
Seeley Lake Senior Lunch Menu
Lunch served at the Seeley Lake Senior Citizens Center
starting at 11:30. Reserve a spot before 8 am.
406-677-2008 60 & over: $4, under 60: $7.50.
Thursday, May 17: Lasagna
Friday, May 18: Baked Chicken
Monday, May 21: Liver & Onions
Tuesday, May 22: Chicken
Wednesday, May 23: Meat loaf
Thursday, May 24: Hot Turkey Sandwich
Friday, May 25: Pork Chow Mein



Seeley Lake Business Bulletin Board
Announcements, Specials, Promotions, Events:

FREE ads for Seeley Lake
businesses and residents.

email me (Andy) the information. It's that simple.

It's All Yours - Go. Play. Winter (Time 1:01)
Published to youtube.com on Jan. 25, 2016
| | |
| --- | --- |
| Click images to enlarge | Click images to enlarge |
Travel Information
Although Seeley Lake does not have a commercial airport, many people choose to fly into Seeley Lake in privately owned aircraft. Seeley Lake Airport serves Seeley Lake and Missoula county. The grass runway is 4575 x 75 feet. The facility is at an elevation of 4235 feet at a distance of about 2 miles from Seeley Lake.
For more information go to:
http://www.airport-data.com/airport/23S



The closest commercial airport is the Missoula airport, 65 miles away. http://www.flymissoula.com
Below is a current list of commercial airline carriers providing service to Missoula International Airport.

Allegiant Airlines
Phone (702) 505-8888 | www.allegiant.com
Delta Airlines
Phone (800) 221-1212 | www.delta.com

Alaska Airlines
Phone (800) 547-9308 | www.alaskaair.com
United Airlines
Phone (800) UNITED-1 | www.united.com